Looking to get any option in any color? River Run can provide that. Offered in shaker, raised panel, exposed wood grain and much more.
"Located in the beautiful Shenandoah Valley of Virginia, where we are surrounded by majestic mountains and rolling hills rich with color. Our people are genuine with a true appreciation of their history and roots. Here lies the inspiration for RiverRun Cabinetry."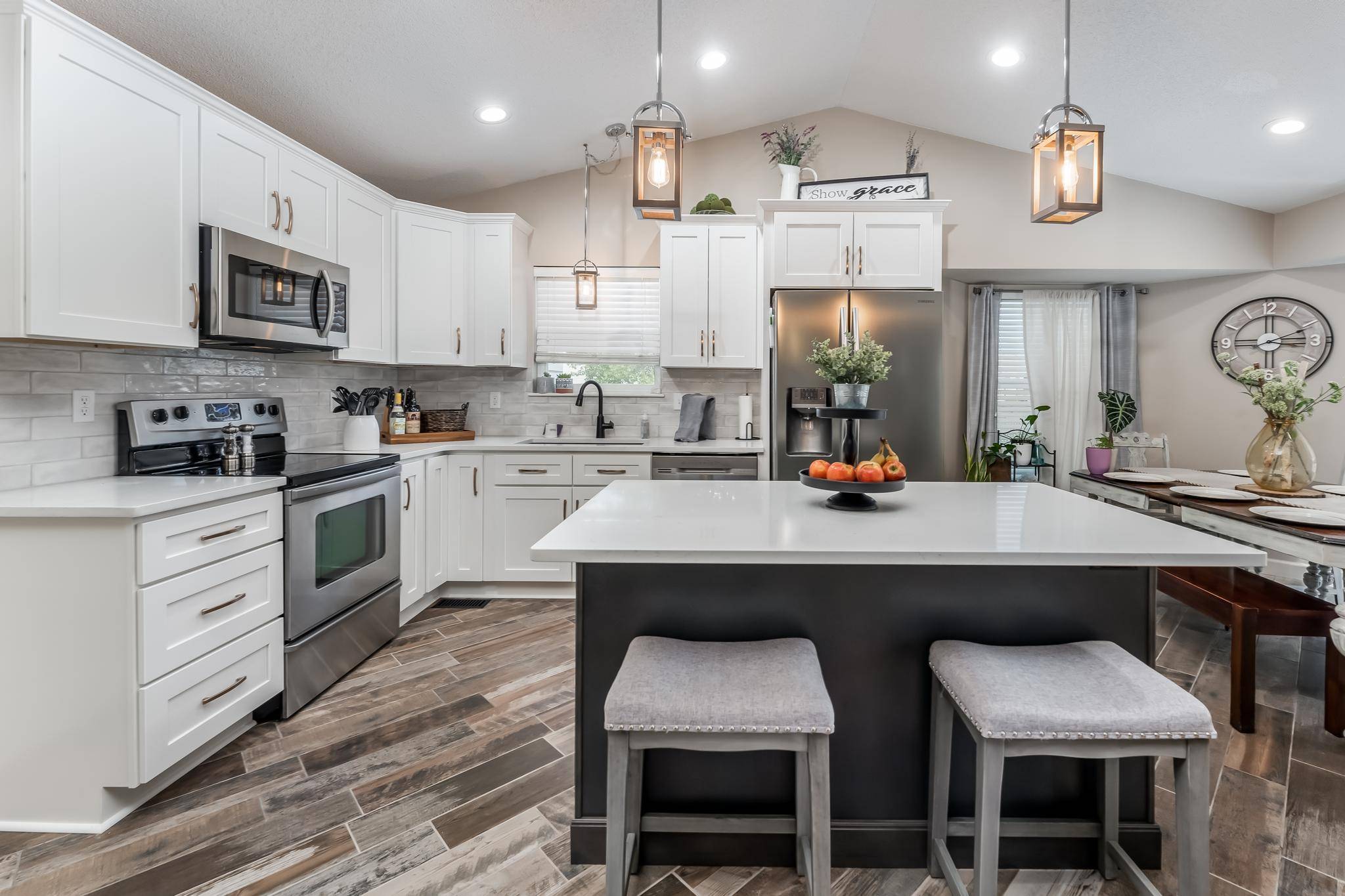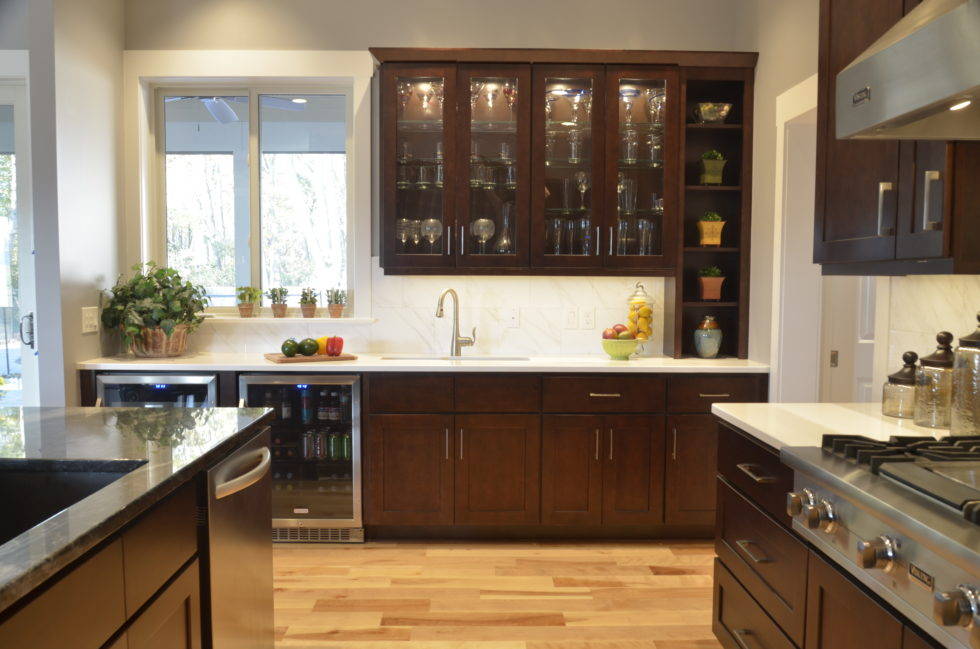 "What makes RiverRun Cabinetry such an outstanding investment? Our relentless commitment to creating a naturally beautiful, fully featured line of cabinets and an approach that combines traditional construction and hand finishing techniques with the efficiencies of contemporary production. RiverRun is where beauty, style, and quality meet to provide the best cabinet for the very best value. "
CABINET INTERIOR

Sealed with clear-coat finish. Finished Interior option may be selected on wall, base and tall cabinets up to 24" deep.
BACKS
For ease of installation, the backs are solid 1/2" plywood. Base cabinet backs extend to the floor providing optional structural stability.
DRAWERS
EuroBoxes are 5/8" thick hardwood plywood with dowel construction. Option to upgrade to dovetail construction. Both options are clear coated and bottoms are fully captured plywood. Glides are under mount, full extension soft-close.
TOE KICKS
Constructed from 1/2" unfinished plywood. They are inset into the cabinet box 3 1/2" and are 4 1/2" high. Toe Kick Material (TKS) is required to finish the toe kick space.
ROLL OUT TRAY & PILASTER KIT (optional)
EuroBox (standard) or dovetail upgrade option for roll out tray box with undermount glides. Pilasters are installed at each corner of base cabinet (pantries get 2 sets of pilaster kits) with slots for approximate 1" height adjustments.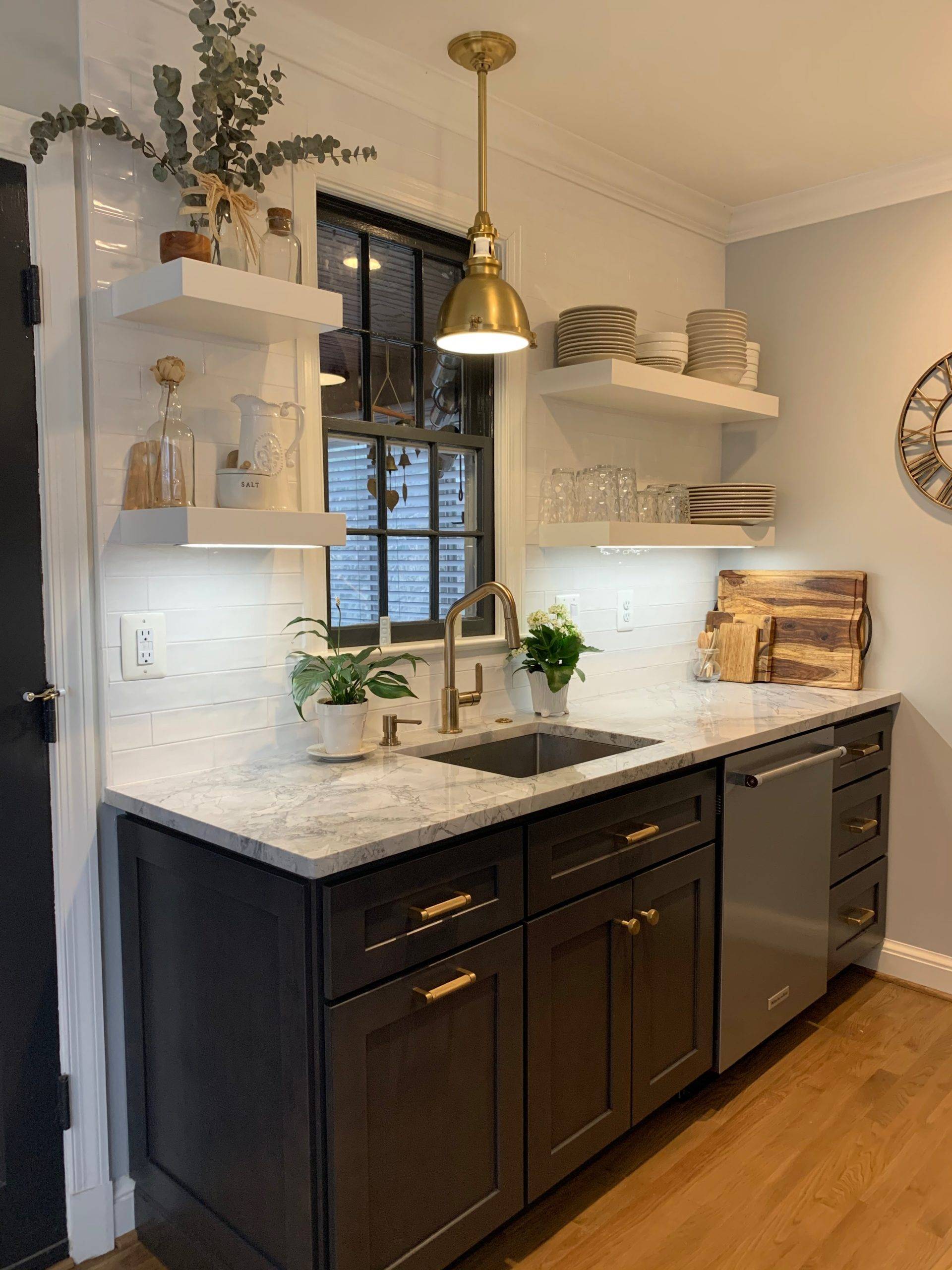 FACE FRAMES

Constructed from 3/4" hardwoods. Base and wall frames have 1 1/2" stiles and rails. Base cabinets have a 1" reveal at the top. Bottom and sides have 1/4" reveal.
DOORS
Premium full overlay door styles with soft-close door hinges. Stained doors are solid hardwood and painted doors are MDF.
PANELS
Constructed from 1/2" plywood with option for finished ends. Ends, tops and bottoms are captured in frame grooves. Backs are captured in end panel grooves.
SHELVES (not shown)
Constructed from 3/4" plywood and finished on both sides. Base shelves are half-depth adjustable at 2 1/2" increments. All secured for shipment with locking shelf clips utilizing 1/4" diameter dowel.
HINGES
6-way fully concealed 108° self-closing cup hinges that allow easy height, width, and depth adjustment are standard.